I'd like to tell you about a pleasant experience I had the other day while working on a client's project-in-development. I found myself with a task that would have been time-consuming or nearly impossible just a few years ago and was able to go from zero understanding to fully solved in about an hour. During that time, I picked up some new technologies and grabbed the tools to use them. In all, it was a fun morning!

The Problem: Batch processing of German postal code locations

The problem I faced was straightforward: I had a list of about 1,000 unique German postal codes (like '01097') stored in an Excel spreadsheet, and I needed to figure out geographic locations for each of them (something like latitude/longitude pairs). Once I knew them, I needed to do many further numerical calculations, so getting all of this data into an environment like MATLAB was the best option.

It struck me just how challenging this would be only a few years ago. I would have first needed to find some sort of German post office guide to even figure out which towns held each of these postal codes, and I would have then needed to find a detailed atlas of Germany to infer the latitude/longitude pairs of each town. Not at all fun.

I. Moving the Excel data to MATLAB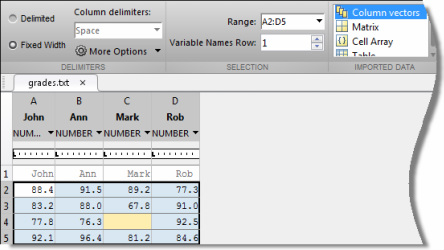 I've been using MATLAB since the dark ages before graphical user interfaces, so I'm perfectly happy using commands like XLSREAD to load in data from Excel spreadsheets. Even so, I appreciate the user-friendly features like the new-ish
Import Tool in MATLAB
.
From within MATLAB, I double-clicked on the spreadsheet that my client provided, and MATLAB gave me an interface like what you see at right. (I'm not using actual screenshots of this step since there are other sensitive data on that spreadsheet.) With a few more mouse clicks, I was able to isolate only the column or two that interested me, bring that into MATLAB, and auto-generate a function that makes all future imports from this spreadsheet (if I need them) a breeze. So, my postal codes are in my analysis environment, and I've only been at it for about 2 minutes. So far so good.

One small hiccup that I next encountered was that the postal codes in the Excel spreadsheet were represented as numbers instead of strings. This means that both in Excel and in MATLAB, my postal codes looked like 1097 instead of the '01097' that I wanted. I encounter these cases (where Excel is too clever for its own good and auto-converts the data incorrectly) all the time, and I find it easiest to fix within MATLAB. With one command like:

I can have strings that are the correct five characters wide, padded with leading zeros like they ought to be.

II. Getting latitude/longitude data from the Google Geocoding API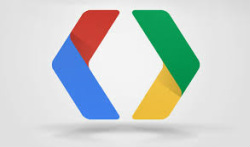 While it was lovely that my postal codes were now properly formatted in my analysis environment, I was no closer to the latitude/longitude data I really needed. Even so, a few minutes of web searching for terms like "postcodes to lat lon" yielded the existence of something called the
Google Geocoding API
. It seemed to be exactly what I needed:
Free, within certain usage quotas and licensing requirements that I think I'll meet once the project is finished.
Global, so that German postal codes are just as easy as any other country's.
Automated, just a web service like any other.
After about 15 minutes of poking around the Geocoding API documentation, I had a API developer key to make my requests and the correct syntax for such requests. I could type the URLs into any web browser or use MATLAB's URLREAD command:

The "postcode" variable was one of the character strings that I created up in step I., and the Xs are the redacted version of my personal API key. The returned variable, "str" was a long ASCII character string, and I could see the latitude/longitude information I needed buried within it. All I needed to do was lift that data out from all of the unimportant information around it.

III. Parsing JSON (with the aid of MATLAB Central)

I recognized the long character string as a
JSON
representation of the returned data. (The "json" part of the API URL is also a giveaway...) All I needed to do was parse this JSON in MATLAB and lift out my data. I confidently went to the MATLAB documentation, typed in "json" and received: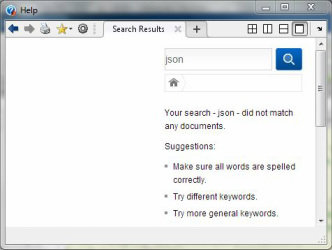 Curses. I was now considering the prospect of spending an hour writing my own JSON parser or at least 15 minutes figuring out a single-use regular expression that would lift out just what I needed. Fortunately, I know about the
MATLAB Central File Exchange
, an online repository of thousands of user-created MATLAB functions and utilities. A quick search for "json" there yielded about 10 results, any one of which I'm sure would have worked for me. I selected
one written by Joel Feenstra
, mostly because he is a former colleague of mine and I rate his coding skills. I downloaded the file, tested it, and had it in my workflow within 5 minutes.
IV. Putting it all together

So, I'm now about 45 minutes into the problem, and I have all the pieces I need to get my latitude / longitude pairs for arbitrary postal codes. I wrapped up my steps into a FOR-loop to automate all 1000 postal codes, added a PAUSE(0.11) command in the loop to not run afoul of the Geocoding API's "10 requests per second" rule, and added a little TRY/CATCH logic so that the code wouldn't error if either the server didn't respond (as often happens with automated requests) or if a postal code was invalid (as a few of them turned out to be).

I then pressed "run" and made myself some coffee. By the time it was ready, I had my results!

In all, then, it was a fun morning. I just couldn't believe how easy it is in this internet-driven age both to find information that would have been obscure just a few years ago and to pick up the tools and skills needed to access and manipulate this information.