What can better quant support do for you?
What would your company be able to do with extra quantitative resources? Do you ever find yourself in these situations:
Wanting to test out a new trading idea, but just not having the time to get around to it?
Wondering how to best extend the capabilities of an existing tool like Excel, IB, CQG or TT to build more complex, real world models?
Needing to manage or extend existing code or spreadsheets and becoming bogged down in the complexity of it all?
Wanting to upgrade your risk models to use the latest research, but wishing you had a way of discussing and understanding the implications of the change?
If you find yourself in situations where you could use a helping hand understanding, researching, coding, building, testing or maintaining complex mathematical models for trading, risk management, portfolio optimization, then Quant Support can help.

Quantitative Support Services Ltd will save you time, and add value to your business whether your needs are concerned with mathematical modelling, consolidating and improving existing analytical models, IT infrastructure or hardware solutions to ultra-low latency modelling.

Model-based trading, portfolio risk, scenario testing, reporting and integration. We can help.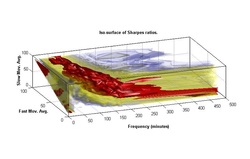 In depth study of trading parameter space

Quantitative Support Services aims to supply high-value, cost-efficient, leading-edge quantitative support on a wide range of subjects spanning quantitative modelling.


Some examples of what we could do for your business include: designing a model-based trading platform, building graphical user interface front-ends for reporting and risk management tools, helping you get started with parallel computing and "embedded real-time" systems for ultra-low latency modelling.



---